To my little girl who made me a mom and soon to be a big sister,
Less than a month to go. It will no longer be just the three of us. We will be welcoming our new addition to our little family & I am so excited to see you grow as a Big sister! You will have a new best friend to play with, someone to make memories with & to share all the love and laughter.
We already see you play 'Baby' with your stuffed toys and I am pretty sure you will be awesome with your brother or sister. However, all the excitement surely comes with a heavy feeling. I just can't help but think about our alone times and want to spend every extra minute with you in these last few days before a new baby arrives.
Pregnancy with the girl who made me a mom!
I look back to the day when we found out about you. Every single minute was a joyful one. We have enjoyed every bit of our journey while pregnant with you. My pregnancy with you was very easy with no morning sickness or crazy mood swings. From the moment you started growing in my tummy, you started shaping me into the best version of myself. Nothing could have made me stronger than being a mom to you.
You made our bonds stronger & by arriving on our anniversary, you made our lives more precious and memorable!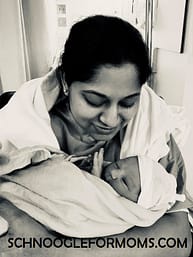 Related: How did I survive my first trimester with a Toddler?
Being your Parents
You will soon be 18 months and we cannot believe how time flies. And all I ask God is to slow down so I can enjoy your littleness a bit longer. Well, that's me being selfish. I will let you fly & do everything you want to do. We promise to encourage & be supportive always!
These 18months have been the best days of our lives and I am sure we have more new beautiful memories awaiting. You are the best thing that ever happened to us. Parenting you was the easiest. Your dad & I always feel lucky to have you – we never had any crazy sleepless nights or any major tantrums to handle. You made it all easy & taught us more patience, kindness & love. Thank you for being our best buddy & teaching us how to live our lives.
Today, I see you growing up to be a more independent & confident girl. While I have this huge guilt troubling me burdening you with so many changes as you grow to be a big sister, I am pretty confident that you are going to be the best sister anyone had. I thank god every day for sending you first. And we are always grateful to you for all the things you have taught us (& continue to teach). You will always be the best daughter & our little angel who made me a MOM!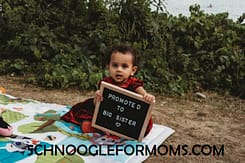 Big Sister in the becoming!
It was just 9 months ago when we got to know about our second pregnancy and you were still a 10-month-old baby. Frankly, we were not prepared & the initial days were filled with anxiety & worry about all the changes you had to go through. I am extremely sorry for all the sister pressure that came upon you. But you started off well by making it all very easy. You made me more confident and stronger as the days passed by.
I still look back & wonder how we managed it all. It could not have been possible without you. You taught us how to accept changes, how to adapt to any situation & still manage to smile. When people say motherhood has brought in so many good changes in me, I thank you from my heart for being there to teach me & I am forever grateful for that.
These 9 months flew by and it is almost the time to welcome your little sister or brother. Being a mom is not easy. You will only know the exact meaning of how time flies after having kids. At times, I feel awful that your sibling will not have my entire attention but I am sure he/ she is very lucky to have you along with mommy & daddy to be loved. He/ she will have you to play with, learn from, talk to, sing to & be calmed by when crying. You already are the best big sister!
Related: Preparing to give birth naturally | Sure signs that labor is 24 to 48 hours away!
I love you my girl, more than anything in this world! Thank you for being such a lovely doll. No matter how many kids we have, I will promise to be the mom who holds you, give you all the attention needed, I will keep telling you how much I love you till it annoys you. You will always be the kid who changed my life!
Love,
Mommy
Subscribe to Schnoogle's newsletter to get access to freebies and receive similar posts and updates on motherhood.