Ever thought of celebrating a baby's first birthday at home? First Year is a beautiful milestone for both Parents & baby. First-year memories are most memorable for parents while the baby gets graduated to Toddler and learns new things. Well, we always wanted to have a blast on our daughter's first birthday. Planned to do it with family in India and was all excited about every bit of it.
Unfortunately, we were in a situation where we were stuck in one place and couldn't go out or do any celebration due to COVID Lockdown. Nevertheless, I wanted to create a beautiful memory for my baby by celebrating her first birthday at home. COVID cannot stop my baby's birthday! So here are a few tips from what we did:
How to create beautiful memories while celebrating the first birthday at home
Birthday Week Involving Family & Friends In Fun Activities!
A week full of fun activities can be planned involving friends & family. Don't judge me yet, this surprisingly helped us create a beautiful set of memories from all the loved ones. Some of the activities involved:
Moment with the Birthday Girl – The whole idea of this was to create a memory of one best moment from friends & family members with pictures. You will not believe people actually took time and sent out bunch of awesome memories which we would have failed to remember.
Fun Activities – Of course, any party needs to be entertaining. We planned a few fun stuffs like Emoji Pictionary of all rhymes that our daughter love, Questionnaires of how well they know the birthday girl. And the questions were funny. We also selected winners and made it more exciting!
Birthday Week for Baby
Well, it was her birthday anyway. So, obviously we wanted her to be involved and also enjoy. So we did a week full of fun activities with her. Built a fort with her, did some art work and hand prints, taught her some board games (surprisingly she loved it). These activities actually helped us in finding her interests and likes.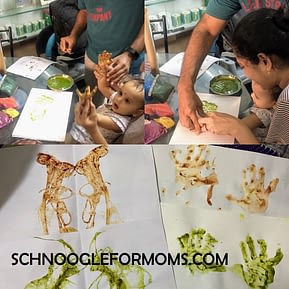 Creating First email-id for Baby
Did you know you can create an email id for you kid even if they are not 18? This was an exciting event. Though the reason I created an email id was to record all the collected memories from the activities, it was kind of thrilling to have the youngest in the family to have her first Gmail account!
Baking her First Birthday cake at home
It's a quarantined birthday, so you might have to bake your own cake even if you don't want to. 😛 I was too excited to bake her a special cake for he first birthday at home. And of course, I was on cloud nine when my baby loved the cake and rejected the cake that was brought from the store (I am not kidding). This was the most unforgettable memory for me 😀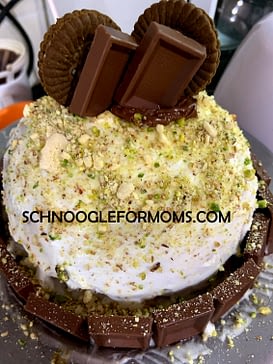 Preparing her favourite meal at home
Hmm.; this is kind of a tradition that is followed in the family. Keep the tummy happy to have a joyful day!! You can just cook some yummy & simple meal that your little enjoys the most. Might sound simple, but the happiness you get when they actually enjoy the meal cannot be explained.
Creating A memorable Picture collage & Video
Going down the memory lane and listing all the firsts in the form of a slideshow or a collage was an awesome idea. Be it the first steps or first smile or first road trip or first lemon expression, I wanted to capture everything in a collage. Of course, this was a time-consuming activity -digging up the year full of pictures and memories. But it was worth it!
Virtual Birthday Party
The first birthday is also a celebration for a family. Everyone wants to be part of the celebration and wish their loved one. On her birthday, we decided to have a virtual birthday party and made the entire family join a video conference during the traditional cake cutting ceremony and made everyone wish her. You can use the Zoom or the House Party app to do a video conference with family. This was super successful as the whole family was involved and everyone could enjoy the birthday party virtually.
Well, lockdown did not stop us from having virtual communication why stop having fun! Try out some of the ideas we did to make our virtual birthday party successful. And do share it with others if you like any idea. Thank you ❤️
DISCLOSURE: Some posts on this site may or may not contain affiliate links. to read more about it, visit our Privacy & Disclaimer page.