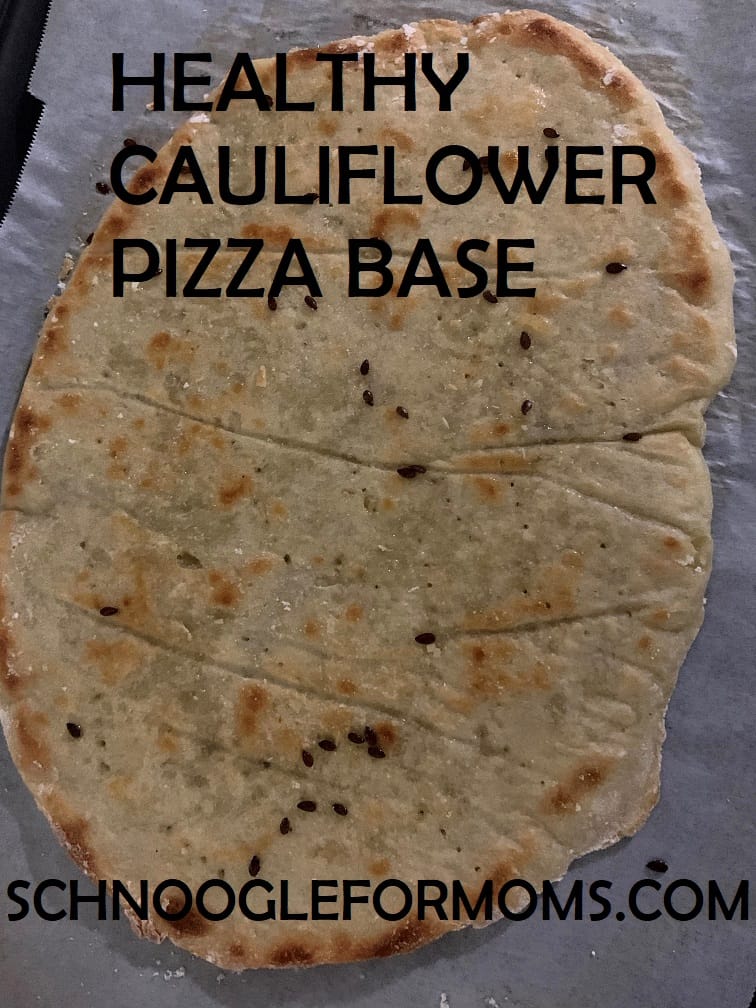 This is a healthy vegan Pizza dough free from egg & dairy. Tastes best & I love the texture. This crust is prepared with all the natural ingredients & you can hardly know that the base has cauliflower in it. It was an amazing experiment to try this recipe. If you have a picky toddler, this can be a great choice as all the goodness is sneaked into the pizza dough.

PREP TIME: 30 minutes
COOK TIME: 30 minutes  
SERVES: 2 Toddler/ adults
SUITABLE FROM: 12 months +

INGREDIENTS:
Cauliflower – 1 whole
Almond flour – 1 -2 cups
Flaxseed meal – 1 cup
Salt – 1 tsp
METHOD:
Cook cauliflower florets – either steam it or dry roast it. Do not overcook as it becomes mushy.
Blend them in a mixer/ blender to get cauliflower rice.
Squeeze out all the liquid from it using a cloth.
Add almond flour & flaxseed meal to the cauliflower rice & mix them to form a soft dough.
You can then roll it using your hand on a baking pan into the desired shape and bake it.
Preheat the oven for 375 degrees and bake the crust for 10 mins each on both sides till you can see golden-brown crust.
You can now add any toppings to the crust & enjoy your healthy pizza! Lookup for homemade pizza sauce and pizza recipe here.
NOTES:
You can add flax seeds as a whole instead of a meal which gives a different taste & I like it that way.
Alternately, you can also add chia seeds & hemp hearts to the dough. Chia seeds help in making it gluier.
The crust can be on a crunchier side, so make sure to look for a softer crust while feeding it to a toddler.
Subscribe to my weekly newsletter to get all the recipes bundled in an email. And do not forget to tag me in your creation!