Preparing to give birth can be tricky! Pregnancy is unique. And so is the labor experience. Each woman handles it differently. Though the whole process is similar, things can never be predicted or assumed. All we can do is know how to prepare for labor physically & mentally to handle childbirth.
I was always paranoid about pregnancy & labor. I wanted to be well prepared when we decided to have a baby. My first labor experience was pretty smooth mainly because I had all the time to be prepared. Now when I am about to have my second child, I am revisiting this post to see what I did while preparing to give birth as I have absolutely no time to prepare with a toddler running around the second time.
Here are some natural labor tips- How to prepare to give birth?
1. Educate yourself
Please DO NOT Google. Read up on good resources to educate yourself. There are lots of good info available online. This is one book I thoroughly read Mayo Clinic Guide to a Healthy Pregnancy: From Doctors Who Are Parents, Too! This book had a lot of useful information to prepare for a baby. It really helped me in my initial days of pregnancy & helped me how to prepare for labor.
Some things are best to learn from experiences. I did a lot of research and discussed with a lot of women their experiences. Some of them are available to read here. While preparing for labor, do not forget to manage your discomforts that come as a package with every trimester. This was a lifesaver for my second pregnancy.
2. Prenatal Classes
This is a must especially if this is your first pregnancy! These classes are really helpful in knowing the unknowns and preparing for them. I did my prenatal class with The Peel Region Prenatal Program and I am so grateful for all the information they gave. There are good online programs as well which are very helpful. The prenatal course gives information on different techniques such as relaxation & breathing, water birth, aromatherapy, and others that help you while preparing to give birth.
3. Prenatal Yoga & Exercises
Well, exercise is the last thing you want to hear in your third trimester but believe me, it is the best way to build all the stamina for pushing during labor and also helps in speedy recovery from childbirth. Prenatal yoga combined with brisk walking helped me to be physically active during the last few weeks of pregnancy and helped me speed up the labor process.
That being said, it is not easy to manage your schedule when you have a kid(s) to manage. I was unable to follow everything I did the first time around but made sure to walk and stay active during the whole time of my second pregnancy which helped me fight GD. Do read about all the hacks I followed to juggle with pregnancy & a toddler.
4. Birthing Ball
This is a wonderful investment that helps before, during and after labor & a great add on to your hospital bag. There are quite a lot of exercises that can be done on the birthing ball during your pregnancy that are not very intense. Before labor, the ball exercises help in managing lower back pain. During labor, it is a great tool to manage contractions. I was on the ball for the entire duration of my contractions and it really helped in speeding up my labor.
5. Preparing for the unexpected
You can do all the preparations, but your little one will always have a plan in mind. They will decide when to come and how to come, you can do nothing about it. Some might come weeks early, some past the due date. You might have to go for C-section or you might have a home birth. Well, the only thing I would say is you can never be sure of these things but to be prepared & accept what comes your way.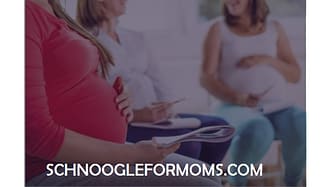 6. Second time Mom!
Though you have experienced it once, it is a unique experience and definitely helps while preparing to give birth. Although things can be overwhelming & cannot be the same as the first time, you kind of have an idea and can bank upon your notes from your first experience. Here are some tips to survive the first trimester with a kid.
While knowing that your due date is approaching is scary, it is also exciting. Sit back & enjoy those final kicks and believe in the magic that is going to happen. The key is to stay relaxed and happy (check out my post on how to enjoy & relax during pregnancy & pregnancy hacks to avoid discomfort). Every labor is a magical story that only we women are capable of handling. No matter how much you try preparing, nothing can give you the joy of holding your baby for the very first time. Read about different birthing experiences shared by moms.
GOOD LUCK!
DISCLOSURE: Some posts on this site may or may not contain affiliate links. to read more about it, visit our Privacy & Disclaimer page.