Pregnancy is thrilling! Knowing how to enjoy pregnancy and not worry makes it more relaxing. The memories you create with your pregnancy are one of the finest memories of your life which you remember and relish even after the baby is born. Your mental well being during pregnancy is very important as the research says babies can feel the emotions in the womb.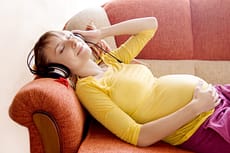 When I was pregnant with my daughter, I worried all the time about every small thing about pregnancy – Be it what not to eat, miscarriage, gaining too much weight, surviving labor, a new life of being a mom. And I just wanted it to be over soon. But soon after she was born, I started missing my bump and the pregnant days. But not to forget about the stress many of us go through. Be it the first time or not, it is not easy to prepare for a major life change along with the daily routine.
Is it Normal to not enjoy pregnancy?
Every pregnancy is unique and not all pregnant women reveal in pregnancy glow, smiling or enjoy every moment. Some find it less fun with all the discomfort they go through every trimester. Some enjoy every second of their pregnancy while some worry about everything that can go wrong during the pregnancy.
Here are some simple hacks to help fight discomforts all 9 months. While you can try to enjoy pregnancy and not worry, check out the 17 things you must do before you give birth.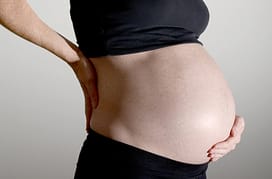 How can I enjoy pregnancy more? Here are 8 ways
1. Prenatal Massages
There is a lot that the body goes through during pregnancy. Because of the organ shift, there is always discomfort & lower back pain is quite a common concern. I had sciatica right from my first trimester and it only got worse with trimesters. Prenatal massages and some exercises taught by physiotherapists did magic in managing the pain. Prenatal massages not only help in relaxing the muscles but also relaxes the mind which is required for a healthy pregnancy. If you are pregnant, I would definitely recommend visiting your nearest massage therapist and getting yourself a couple of relaxing sessions.
2. Rest, Rest & Rest!!
Sometimes sleep is all you need to relax. While pregnant & experiencing lots of discomfort and fatigue, all we want to do is sleep. But with day to day chores and routines, it makes it hard to rest sometimes. And in the later weeks, it becomes more difficult to sleep with the growing bump. A pregnancy pillow is a great investment to help sleep.
Making sure to just lie down for a couple of extra hours makes a whole lot of difference. Insomnia and fatigue can make it very difficult to enjoy precious moments. Sleeping through the trimesters was the best decision I took in my pregnancy. It helped in saving all the energy for the big day. Read more about Tips on Labor Preparation.
3. Relaxing in Water
Water helps in relieving tight & sore muscles and helps you feel light. You can use a warm water tub and soak up your foot after a tiring day or just soak up in the bathtub for a few minutes. Try it out and you will see the difference. This became my favourite pastime during my pregnancy. You can make it enjoyable with a book & herbal tea. I even tried swimming in my last trimester as suggested by my midwife. It helped a lot in feeling light and relaxing my lower back.
4. Comfort clothing
Women today work, socialize and even travel internationally while pregnant. It becomes very important to dress comfortably and look beautiful. It also becomes a must to be relaxed & enjoy your day. During my pregnancy, I could not wear anything that was too tight. And I started growing out of my clothes right from the end of the first trimester.
You get to choose a huge variety of maternity wear & well, shopping is also a stress buster to relax & enjoy the pregnancy. So I would recommend, go do your maternity shopping right when you get to know that you are pregnant. Sharing a few clothing hacks below for the initial months when you are too small for maternity clothes.
5. Take lots of Pictures!!
This is a must! Awaiting for the bump and looking at your baby grow gives too much joy. I would say take pictures every week. It might sound crazy, but it really helps you to enjoy your pregnancy. I remember pestering my husband to click pictures every month. But now I feel it was all worth it while we watch the memories together today and smile.
6. How can I stop worrying about my pregnancy? – Enjoying a Baby Moon
A vacation definitely helps in taking your mind off of all the pregnancy pressure and helps you to enjoy it. The ideal time for vacationing is the second trimester. Choose a location that is your happy place. Be it a beach, a mountain, or any place you want to go to. Babymoon not only helps you relax but also helps in building a foundation to embrace the changes as a partnership. It is the best way to recharge your relationship as you both go through the transition towards parenthood.
Writing down each and every new experience be it the first reaction to the news, first kick, changing body, picking names not only helps you to remember the sweet memories to relish but also is an enjoyable experience. Preparing for motherhood is often a roller coaster ride of emotions. Noting them down & expressing it can ease all the stress. This was the first thing I did when I got to know that I am pregnant. I did a DIY journal which made it even more fun. Check out my Journal on Pregnancy for more details.
8. Engage yourself socially
Motherhood changes your entire life. I am not trying to scare you but it is a fact. The moment you know that you are going to be a mom, everything in your head revolves around the baby. This has a great impact on your social life. I realized this during my postpartum. It becomes very difficult to socialize and spend time with people during the first 3 months after the baby is born.
It is very important to spend quality time with friends during your pregnancy so that you will not regret it later. Please go have that night out, watch a movie, party with your buddies, laugh & have loads of fun. After all, you need that energy to refresh and enjoy your moments.
Can my baby feel my emotions when pregnant?
This is another great reason for you to relax and not worry during your pregnancy. Research says that during pregnancy, your baby feels what you feel in the womb. That just means if you are sad, your baby feels the same emotion.
The best way to manage your emotions is to have a pregnancy journal or find ways to stay happy and take extra care of your mental health.
Related: 10 Things you avoid while talking to a pregnant woman
Conclusion – How to relax during pregnancy?
Hope the above-mentioned ways help take away stress and make you feel relaxed during your pregnancy & help you enjoy pregnancy.
To help with your mood and make the baby happy in the womb, you can listen to relaxing music, talk & sing to the baby, go on a walk, gently run and respond to belly, and before you know baby will be here. Relax with that thought and prepare your home for the baby's arrival.
Comment below on other ways on how to relax during pregnancy & enjoy pregnancy days.
ENJOY & STAY RELAXED!