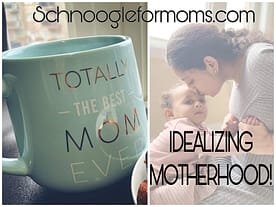 I may not be the mother I always thought I would be! Well, let me start by saying I was always a career-oriented girl who never thought will ever stumble upon motherhood. Almost 2 years into this whole motherhood (including my pregnancy days) thing and I kind of have the real picture now. Or that is what I think it is (my toddler brings in new reality each new day which actually makes me doubt my motherhood 😆).
Meet the mom behind Schnoogleformoms!
Meet Rashmi – A wife, happily married to her childhood best friend & a mom of a sweet little girl. You can dive in and look at my day to day struggles, my experiences, joy, celebration, food & everything under one colourful umbrella – MOTHERHOOD at schnoogleformoms.com!
Business Consultant by profession, A Mom by choice, and I keep this family together obviously with the help of my sweetheart who cannot be supportive enough. My hobbies include changing diapers & cleaning up my messy home. Just kidding 😛 I love to cook, knit, laugh at life with my toddler and when I get some time, I share all these wonderful experiences through my blog.
Those who know me are still in shock to see me as a mom; lol 😜 But I think I am kind of ready to introduce myself as a mom. After all, this is what made me realize the value of every single thing (I am talking about basic here – food, sleep, going alone to washroom & stuff like that).
Idealizing Motherhood
Today, I admit nothing in my life was this challenging & enjoyable both at the same time 😃. Most mamas can relate to what I am talking about. When I was pregnant with my daughter, I eagerly awaited the arrival of my firstborn & I kind of idealized the hell out of motherhood! I literally imagined all the beautiful moments I am going to be enjoying – dressing her up, driving along singing & enjoying, picturing myself dressed up along with her & adoring every single moment. And then I actually became a Mother.
Every parent knows what it is really like. If I am dressing her up almost up to 5 times a day, it is just to clean up all the mess that she makes. If I am constantly talking or singing while on a drive, it's because I am desperate to stop her crying. I do picture dressing up myself in my dreams; lol 🤣.
The demands of motherhood actually get to you! Most days, we do not have time to think about how much we adore each other because I am just damn too tired. And yet, even as weary-eyed as I am, though I spent the past day in frustration & exasperation, I still find myself idealizing motherhood.
Believe me, all these are temporary. After a year of parenting, when I look back – all I see is the cuddles, that cute little baby face, that smile, all those innocence, and how she looks up to me with all the love in those charming eyes. Some days, the reality of motherhood is so hard that you can barely breathe; but those moments – a good night kiss that melts your heart, a morning hug to wake you up with a smile, those nonstop giggles we share; it is all worth it! Those sweet brief moments keep us going, day after day. And this is how I idealize my motherhood.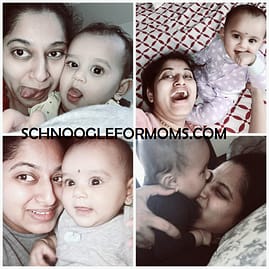 All said & done, motherhood is damn beautiful. I can give up on anything to do it all my life. Now when I see my life before kids, it looks dull & boring. And no job would have given me the happiness that motherhood has given me. Mom life rocks! 💖
If you enjoyed reading this, read about the amazing husband who is behind my motherhood journey and my little girl who became a big sister.

Do follow along with my pregnancy and toddler life on Facebook.