Nursing was the biggest part of being a mom for me. Although breastfeeding a newborn was not always easy or enjoyable, it surely was a blessing to be able to exclusively breastfeed both my babies. Breastfeeding is a lot of hard work and everyone experiences it differently. Read about some of the things to expect & the experiences from other moms. I wish I knew or read about these tips while I was preparing to breastfeed my newborn.
Here are 6 breastfeeding tips from my breastfeeding experience: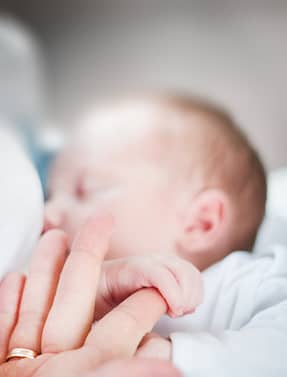 1. Preparing to stock up on essentials for breastfeeding a newborn
It is important to stock up on essentials before the baby arrives. Below is the list of essentials without which I couldn't have survived my initial days breastfeeding my newborn.
2. Prepare breastfeeding caddies with essentials to nurse
Having a ready caddy is one of the best breastfeeding tips I received from a mom friend. I made ready sets of caddies during my pregnancy, one for my bedroom and one for the living room. I stocked up the caddy with all that is required during nursing; including – Burp cloths, Haakaa, nursing pads, lanolin cream, and some nursing snacks to eat when I am starving while nursing.

3. New mom Tips to help with breastfeeding a newborn – Buy HAAKAA
This is my lifesaving tip. Haakaa was suggested by my lactation consultant when my daughter was born as I was making a little extra milk and had a lot of leaking while feeding on one side. Haakaa is a silicone breast pump that is basically used to collect the milk that leaks from the opposite breast while nursing one side. All you have to do is squeeze and attach haakaa to one breast while nursing on the other. This is the best of my breastfeeding tips if you are looking to grow your freezer stash.
4. Prepare for breastfeeding a newborn by taking online breastfeeding class
It might sound crazy but I took an online breastfeeding course after successfully breastfeeding my daughter for a year. Well, something that I learned the hard way is that every baby is different. Fortunately, both my kids had no issues with latching and I had a wonderful supply, we never ran into any major issues while nursing both my babies. And part of the reason is being well prepared. Having enrolled in Milkology, an online breastfeeding course increased my knowledge on breastfeeding. If you are a first-time mom, I highly recommend giving it a try – It is very beneficial.

5. Breastfeeding tips – Download the Baby Tracker app
During the initial days, you will be asked to keep track of wet & dirty diapers and the length of nursing sessions to know how the baby is doing. The baby tracker app not only helped with tracking but also helped me in knowing which side I had nursed last. This app gave me so much peace of mind. As a first-time mom, it is hard to tell if the baby is getting enough milk. The best way is only by tracking the wet & dirty diaper counts and the weight gain.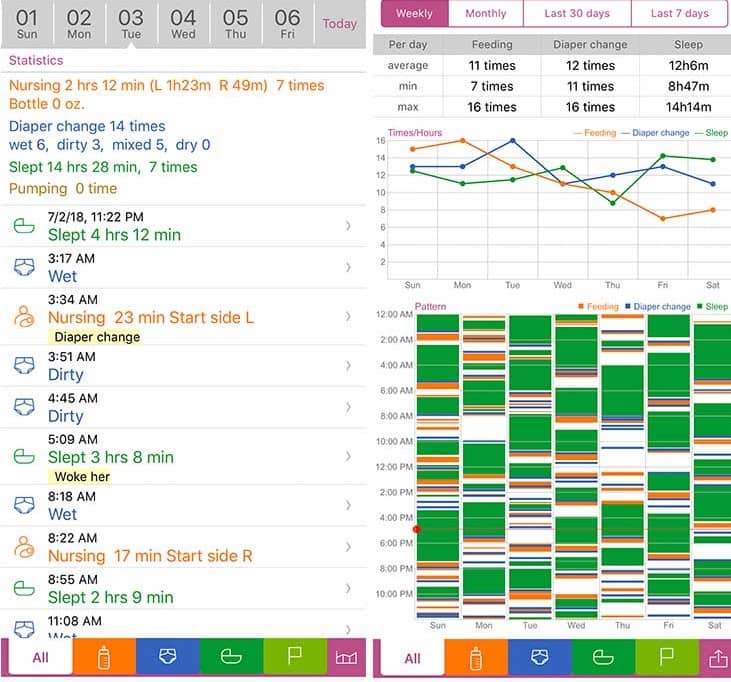 6. Most essential new mom tips for breastfeeding – Mentally prepare for the newborn phase
The newborn phase is very hard. Especially when it is your first time breastfeeding. When my baby was born, all I wanted to do was rest and when I was asked to nurse the next minute I was done with labour, I was terrified. And then the demand to feed the baby every hour was tiring! And then came cluster feeding which happened every other week keeping me super tired, sleepless, and always hungry. While it wasn't easy, it also passed very soon and in no time I started to enjoyed nursing.

Preparing to breastfeed is very tricky! While the biggest equation is still growing in your belly, the best way to figure out everything is to do it. I hope my piece of experience will help you feel a little more prepared!

Do follow along with my pregnancy and toddler life on Instagram & Facebook. I would love to connect with you!
DISCLOSURE: Some posts on this site may or may not contain affiliate links.