If you are reading this, most likely your nesting instincts have kicked in and you are preparing home for baby to welcome your little one. When I was expecting my first baby, even my dreams were flooded with thoughts of preparing my home for my baby. If you are on the same boat and anxious about the prep, believe me, it is not a big deal and the feeling does end. If you are diligent, you might even come to a point where everything gets done before the baby is here. I am serious! And it will just be amazing…
Here is the complete list I have put together to walk you through finalizing everything around your home: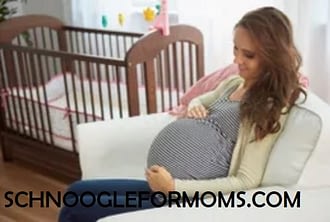 Preparing your Kitchen for your baby
1. Prepare your freezer meals for the first week or so.
This is going to be really helpful whether you are going to get help or not. For the first time, we were lucky enough to have my mom help us out at home. But I have heard stories from friends who went into labor before parents or any help arrived and certain situations where they could not get any help due to various circumstances.
2. Shop for some healthy snacks & breakfast bars.
I cannot emphasize how useful it was to stock up on snacks. Breastfeeding & taking care of a baby can be really tiring and hungry. I had my stash next to bed, in the kitchen, in the living room wherever possible.
3. Make room for baby food (formula) and sterilization station.
Things cannot be predicted with pregnancy or breastfeeding and it is always better to be prepared. In case, you have to use the formula for any reason or you choose not to breastfeed; having a sterilization station in your kitchen saves a lot of time.
Preparing your Living Room at home for your baby
During the initial days of the baby's birth, you might spend more time either in the living room or in the bedroom. We did a lot of activities like tummy time, reading a book, baby gym in the initial days, and the living room was more comfortable as we could even rest on the couch or watch something on TV while the baby is napping. I am sure you must be preparing home for baby with all the baby essentials.
1. Nursing & Changing station
Make room for nursing and changing station, a similar set up like bedroom would be helpful. We did not do this with my first and I regret it. My baby was so used to nursing only in the bedroom all the time, she refused to nurse anywhere else and with time it became a little difficult to manage running to the bedroom every single time she wanted to nurse.
2. Babywearing
Babywearing has a lot of benefits for both parents & babies. It not only enhances connection, but it also eases everyday life and provides a secure feeling to infants – therefore reduces all the fussiness & crying. There are super versatile slings & wraps available in the market. And this one is my favourite.
3. Activity mat
Baby activity mats are just awesome for the initial months where you can do tummy time, reading time & also let the baby explore a little with some black & white newborn toys. We extensively used the activity mat up until our baby started crawling.
Preparing your Bedroom at home for your baby
This is an essential part of preparing home for baby. Prepare your bedroom for an optimal sleep environment for the baby. Keep the volume levels very low. Prepare to adjust the lighting for day & night accordingly – you can use blinds or blackout curtains. Believe me, sleep is very essential in the initial few months and every second of it is very precious.
1. Plan to co-sleep or have the baby close-by.
It is very important to have the baby sleep close by as there will be a lot of nursing sessions in the middle of the night. I chose to co-sleep and provide access to the baby whenever she wants to nurse which really helped me to rest well during my initial days. If you plan to make the baby sleep in a crib or bassinet, plan to keep them close by to your bed. I transitioned my baby to the crib when she was around 3 months and made sure it was right next to me.
2. Plan to organize baby clothes by sizes and seasons.
This was a sanity saver hack! There are multiple sessions of changing that happens in a day. And some in the middle of the night. It is great to have the closet organized by size & season, so you can just pick things right from the shelf instead of looking for the right one.
3. Stock up your Diaper Caddy.
I had a caddy next to my bed with all the breastfeeding & diaper essentials stocked for a day. These are very accessible, especially during the night.
4. Stock up on all the baby essentials before the baby arrives.
I am sure you must already be doing this. I have a baby essentials checklist to start with. We also got an amazon prime membership which really was convenient in ordering some essentials we had missed. Grab your free printable baby essentials checklist or pin it for later.
Preparing your bathroom at home for your baby
1. Stock up your bathroom with postpartum essentials.
These are very convenient during the initial days and most important while you are preparing home for baby. You can read up more on Postpartum essentials here.
2. Plan for a baby bath set up.
I was always nervous about the newborn bath set-up. Plan to have a set up with all the bathing essentials ready, so that you are not distracted while giving a bath to your little one.
Preparing Nursery at home for your baby
It is very exciting to prepare a room for the baby. We did not plan for a nursery for my first one. As we decided to co-sleep, I had everything set up in my bedroom. But we are planning to set up a nursery for the second.
1. Have a comfortable nursing station.
This is the reason why we chose to have a nursery for the second one. Breastfeeding is not easy all the time. Having to breastfeed the baby round the clock definitely takes a toll on your back. Plan to have a set up where you can relax. Read up more on breastfeeding prep. If you are planning to set up a nursery, do plan to keep all the baby essentials accessible to your nursing station.
Preparing to Babyproof your home for Baby
This is the part most of us ignore or procrastinate thinking the baby is too small. Well, babies just grow up very fast and within weeks they start rolling, crawling, reaching for things, and having a safe home for them before they arrive is always great. From our experience, we could not complete our baby proofing project for the very reason that we had planned to move to a different place. And to date, the house is not entirely babyproofed!
Preparing your family for the new Baby
Do not hesitate to ask for HELP! I learned this the hard way. Having a baby is tiring. Do not overburden yourself. Plan to take a rest and prepare your family to help you in any way you need it. Start with dividing up chores with your partner. If this is your second baby, prepare your older one for new changes. Start with some changes early like sleeping in a separate room or spending more time with his/her dad; so you can avoid sibling jealousy when the new baby is here.
Preparing yourself for the new baby
Having a brand new tiny human being at home can be daunting. You will need to know a lot of basic things if this is your first baby. Check out the online Newborn basics & birthing course from a Labor Nurse which helps you prepare better. These classes helped us a lot for our initial days after the baby. Also not to forget we had help from parents & midwives on a lot of unknowns. Register yourself for an online breastfeeding course to get familiarized with nursing techniques. Here is an amazing course provided by Milkology.
Lastly, rest as much as possible before the baby arrives. Taking care of a baby is hard work, so get your rest and get ready for the beautiful journey. Do not get overwhelmed with all the thoughts of preparing your home for the new member of the family. Start the groundwork when you are in your third trimester and take one thing at a time.
I hope the list I have put together above helps you with preparing home for baby. Do let me know if this was helpful and show some love by sharing!
Thank you & Happy Parenting 🥰
DISCLOSURE: Some posts on this site may or may not contain affiliate links.