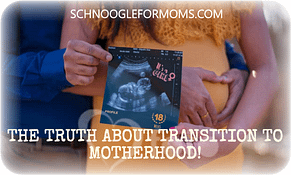 This is a continuation of my Idealizing Motherhood; Catch up on it to get a heads up on what I am talking about the transition to motherhood.

"I'm tired! Her impish and restless behaviour drives me nuts but I still cannot see her wail even for a second" I recently complained to my mother. She laughed and said "well, she's a baby and you are a mom now! you will learn to manage things and your heart will break over & over every time she's in pain".
That sums up motherhood for me right now! Almost over a year ago I birthed my daughter and nothing has been the same since then. Well, I am still living in the same house with the same partner. Yet everything seems very different now. When we got to know that we are expecting a baby, we prepared ourselves for it. Right from attending classes on birthing and breastfeeding to newborn care, reading parenting & baby books, going to prenatal yoga, setting up home for baby's arrival, and so on. And still, the change felt so immense. It still does!
Now, I started to realize something. While preparing to be a mom, what I forgot is to say goodbye to my old life. The version of my old self who had time for everything, who never had to be responsible for anyone else and who could sleep for 12 hours at a stretch. Though all my friends (who are moms) had told me to get ready for the change, I never thought I will ever have to give up that part of my life to be a mom.
The actual transition to motherhood!
What I did not know is that babies had to eat every 2 hours, how tiring and dreadful the nursing sessions were going to be, how impossible it would be sometimes to eat a meal and how hard would it be to get out of the house. I realized all this just recently while talking to an old friend of mine. It made me feel like I am totally on a different planet altogether – A crazy one! But there are some things that I never thought I would have known – what pure, tender & precious love means, how being a mom made me so strong and how I can confidently take care of a tiny human as a mom.
Those beautiful moments still makes me laugh – first diaper explosion, calling her paediatrician for silly things that we thought are alarming (a sneeze, colour of poop, first time she spits up) 😆 and the like. Well, the older version of mine would have found all this silly. I do miss a lot of my old self like late-night partying, movie nights, spending time with friends, etc. I may not be able to reconcile the two versions of myself but it helps to know I haven't completely lost it. Things did change after baby but it also changed me – for good.
If not anything, motherhood has given me a greater chance to grow positively. I have started to look at my mom differently. I have started to empathize with other moms. I have stopped judging other parenting decisions. I have learned to feel blessed to get the smallest of help. I am learning to be more patient every single day. I am learning how to take care of myself and not be overwhelmed with the changes around me. I am learning to be a better MOM each day! 💕
For example – check out my gratitude post for the man behind my transition to motherhood! & the heartfelt letter to my little girl who made me a mom.

Do follow along with my pregnancy and my toddler life on Facebook.